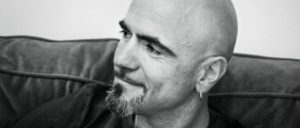 Born in Avezzano (Italy, 1975-07-04) Fabio is a drummer, producer and educator. He's studied with:
Ettore Mancini, Fabrizio Sferra, Gianni Di Renzo (drums), Andrea Avena (music theory), Andrea Beneventano (piano), Guido Ottombrino (classical guitar)
Fabio has played with:
Simona Molinari, Franco Cerri, Neil Zaza, Baobab International Orchestra, Tony Monaco, Italian Big Band, Bepi D'Amato, Fabrizio Bosso, Ornella Vanoni, Claudio Filippini, Peter Cincotti, Bill Smith, Flavio Boltro, Irio De Paula, Stefano Di Battista, Pippo Guarnera, Max Ionata, Robertinho De Paula, Mauro De Federicis, Bob Stroger, Massimo Moriconi, Sinne Egg, Chris Cain, Alberto Gurrisi, Dado Moroni, Rossana Casale, Mario Venuti, Mauro Ermanno Giovanardi (La Crus), Ron, JW Williams, Gianni Giudici, Stan Skibby, Francesco Buzzurro, Mauro Marino, Stevie Zee, Eric "GUITAR" Davis, Enrico Giaretta, O.R.O., Mario Manzani, Nellie Tiger Travis, Charles Mack, Renzo Rubino, Cast Jazz Quartet, Sharon Lewis, Sator Jazz Quartet, Peaches Staten, Geoff Warren, Carlotta "Scarlatto", Linda, Mistheria, Miradas, Patrizio Maria D'Artista, Raffaele Pallozzi, Fabrizio Mandolini, Giuseppe Continenza, Tony Fidanza, Gianluca Caporale, Animactonia, Opensaxophone Quintet and Rhythm Section, Consorzio Jazzistico Abruzzese, Awa Ly, Domingo Muzietti, Andreas Öberg, Demetrya Taylor,Fred PG, Luca Giordano, Fabrizio Ginoble, Stefano Francazio, Frank "Hammond" Angelozzi, Saturnino, Stefano Cantini, Carmine Ianieri, Polimetra Jazz Quartet, Stefano Cantarano, Andrea Avena, Paolo Trivellone, Kyoji Yamamoto, Elya, Florian Opahle, Paola Crisigiovanni, Russ Green,Leszek Cichonski, Stefano Taglietti, Eric Mantel, Gianluca Lusi, Danny Diaz, Daniele Scarsella, Valery, Silvia Oddi, Marsica Centrale.
Endorserment: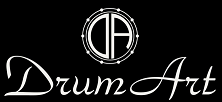 DrumArt snares and drumsticks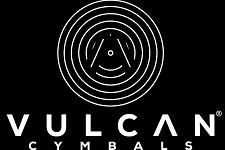 Vulcan Cymbals.
He appears in the movie "C'è tempo" (Palomar 2019, director: Valter Veltroni) with Stefano Fresi and Simona Molinari.
In the 2021 he make a video course called HOME-RECORDING (OnlineMusicAcademy)
About Fabio:
Fabrizio Bosso: "L'energia che Fabio sprigiona nella vita e' la stessa che si puo' avvertire nella sua musica. Il nostro incontro va oltre le note perche' Fabio e' una persona speciale!"
Tony Monaco: "I have had the privilege to perform with Fabio. He's an explosive drummer that has incredible chops and feel. It is always my pleasure to perform together with him as he always comes 150% ready to burn!"
Flavio Caprera: "…batterista poliedrico, versatile, preciso, capace di adattarsi a qualsiasi lettura sonora" (Dizionario del jazz italiano – Universale economica feltrinelli, 2014)
Simona Molinari: "Fabio e' un batterista eccezionale e poliedrico, ha gusto e mette del suo in ogni esecuzione, a prescindere dal genere, riuscendo ad essere sempre originale e pertinente. Mi piace lavorare con lui perche' non si accontenta di eseguire un brano, ma va alla ricerca del suono, della sfumatura, della pulsazione, senza ripetersi."
Claudio Filippini: "La cosa che mi piace di più di Fabio è il suo essere un musicista completo ed estremamente poliedrico"
Juan Parilla: "Fabio Colella es quiza' uno de los mejores bateria del jazz europeo actual"
Neil Zaza: "My favourite drummer in the world"
Luca Giordano: "Music is feeling… no matter if you play rock, blues, pop or jazz, when you feel what you play your music has no limits… Fabio is 100% feeling… He lives his music, he's in love with his music… that's why he has no limits. It's always a great pleasure to be on the stage with him."
Stefano Taglietti: "Fabio e' uno fra i migliori batteristi che abbia mai ascoltato. La sua versatilita' e precisione gli permette di adeguarsi continuamente a stili e grammatiche musicali differenti. Riesce ad ottenere, dal suo set semplice, un suono ora delicatissimo e raffinato, ora fortissimo e potente senza mai perdere di freschezza e creativita'"
Florian Opahle: "Fabio is one of the best drummers I have been able to work with. His playing is so powerfull, always on the spot and just full of pure musicality. Plus he is a very nice and warmhearted person. I am very happy that we became friends during the F3 tour in 2008"
Enrico Cianciusi: "Fabio mi ha insegnato tantissimo. Il suo atteggiamento verso la batteria e' unico, cosi come la sua musicalita'. Nonostante suonassimo lo stesso strumento, ho avuto un irrinunciabile, irresistibile desiderio di suonare insieme"
Geoff Warren: "It's great playing with Fabio, he's a total musician"
Fabio Battistelli: "Un grande batterista, dotato di una tecnica perfetta, di un energia straordinaria che e' sempre il valore aggiunto per i musicisti che suonano con lui"
Giuseppe Iampieri (Mistheria): "Fabio sounds absolutely impressive… He's the number one on drums"
Tonio Vitagliani: "Fabio e' sicuramente un batterista di notevole spessore artistico ma, a mio avviso, la sua grandezza e' nella sua versatilita': e' capace di suonare cose diversissime in maniera perfetta"
Fabrizio Chiruzzi: "No matter what the genre is, his attitude turns a track into a masterpiece. He is a real smoking drummer. Two thumbs up"
Carlo Laurenzi: "Fabio non e' solo un batterista, e' un musicista completo, dotato di grande sensibilita' e musicalita'."
Bepi D'Amato: "Se sei in una serata "no" e' sufficiente far suonare un solo di batteria a Fabio per dare una svolta al concerto…"
Nellie Tiger Travis: "Fabio you are one of the best, I enjoyed you playing behind me and always when I come to Italy you will be my drummer. Thank you"
Valter Sacripanti: "Perfetto nell'arte del tamburo"
Matteo Liberatore: "Fabio is not only a great drummer, he is a great musician. Playing with him is inspiring"
Matteo Giannetti: "Un groove monolitico, uno swing fluido e potente a cui nulla resiste…. Aggiungeteci simpatia, una gran dose di professionalita' e il gioco e' fatto… Eccovi la ricetta segreta di Fabio!!!"